We Are Looking for Presenters!
CYC Assets is an online learning and resource hub for Child and Y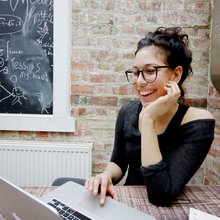 outh Practitioners and others who work with children, youth, and families. We deliver webinar training for both professional and personal development in the field of Child and Youth Care.
We are looking worldwide for skilled Child and Youth Counsellors, (5+ years experience, not counting school placements), and other Social Service professionals such as BSW, MSW, MA Psych, etc. that are independent contractors and are able to develop and deliver webinars with a CYC focus. Our goal is to have a variety of webinars on current topics that educate and inform.  The topics will be informative as well as offer tips and strategies for front-line workers, supervisors/managers at novice, intermediate or advanced levels. You may be contracted to deliver one or more webinars.
Webinars will be live and interactive for the participants including engagement questions, break-out room discussions, polls, and chat-box interactions. Webinars can be delivered from the comfort of your home or office. You will have experience in webinar delivery, or we are happy to train you in this format.
Our Director of Continuing Education will assist you in developing your learning outcomes, provide our CYC Assets presentation outline template and assist you in developing your participant resource package. We provide webinar PowerPoint development training at no cost to our Presenters and offer ongoing professional development in webinar delivery.
Fees Paid: The Webinar Presenter develops and delivers a live and interactive synchronous 120-minute webinar using PowerPoint. The payment is $250. CDN per live webinar delivery. This fee covers both prep and presentation time and is inclusive of any provincial/state taxes that you may charge. On-going residual payments of $10. per participant will be paid quarterly for future registrations of your webinar recording available through our website webinar library.
If this opportunity interests you, please send your resume with a cover letter listing your proposed topics of delivery and what learning level (novice, intermediate or advanced) your presentation would target.
Apply Here