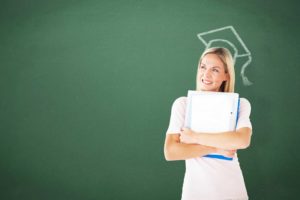 WHAT IS THE CYC PD AWARD?
The award is granted to an emerging practitioner in their graduation year to assist them with their continued education in the field of Child and Youth Care. The award gives the recipient access to 4 webinars, (a $200. value) in a two-year period, along with a $100. cash award and a plaque of recognition.
HOW CAN I APPLY?
A link through your college or university CYC program will provide you with access to the submission form. You will be asked to write an essay about ongoing professional development and why it is important to the CYC practitioner.
HOW TO GET YOUR SCHOOL ON THE LIST
If you would like your school to be considered for the upcoming 2021 awards, CYC Program Coordinators or Faculty can apply through the Application form below.
For the 2021 CYC graduates, three awards are available to be presented
Winner of the 2018 CYC PD Award
Dan Brunelle – Fleming College Child and Youth Care class of 2018
Dan is a graduate of the Fleming CYC Program in Peterborough, Ontario. Here is an excerpt from Dan's application:
"Child and Youth Care is a field of work that can look different on a daily basis. With an ever-changing milieu and the ability to work on the front lines of many different stages of settings, it is vital for a worker to continue to grow."