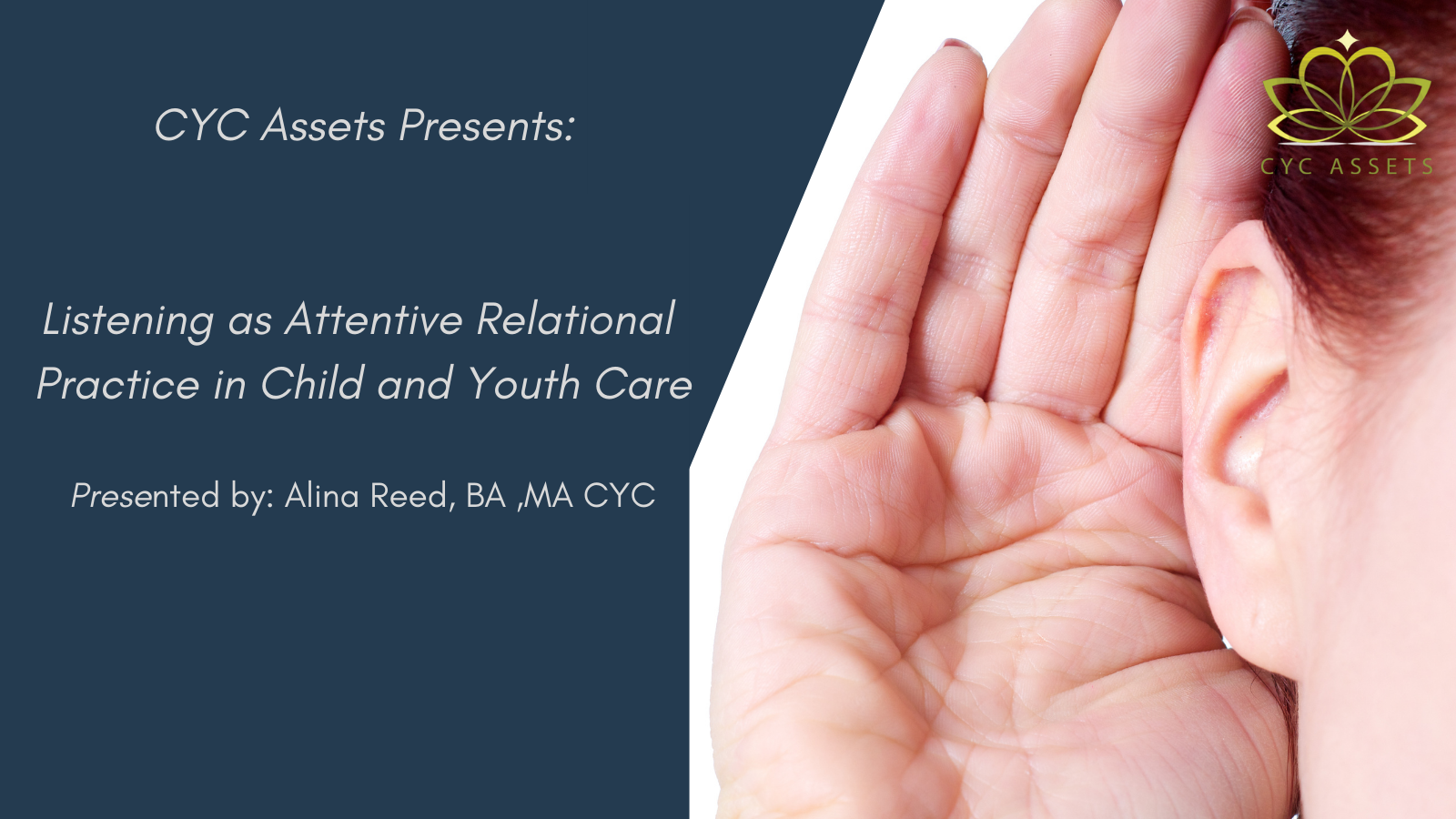 Webinar Description
This webinar will take the guesswork out of data collection and help you to add meaning and significance to the data you collect. We will talk about the different methods of collecting data and the different dimensions of behavior that you can use when you collect data. Discussion about the intersection between Applied Behaviour Analysis (ABA) and the Relational Framework will be explored and how data collection can be used to strengthen your CYCP practice. We want to debunk the myths surrounding data collection strategies, clarify the different types of data collection and empower you to use multiple data collection and analysis strategies in your CYCP practice.
 
Learning Outcomes:
Create data collection plans that add clinical and social significance to your behavior support and development process.

Describe the theoretical framework of Applied Behaviour Analysis and how you can use it to strengthen your data collection practices.

List the two types of data collection and the five dimensions of behavior.

Identify the dimension of behavior and on which behavior to compile data.
 
Presenter Alina Reed
Bio: Alina (she/her) is a white settler with Irish and Swedish ancestry who lives on the traditional and ancestral lands of the Lkwungen and W̱SÁNEĆ peoples. She is a Certified Clinical Trauma Specialist, holds a BA in CYC from Douglas College, and is currently completing her MA in CYC at the University of Victoria. Alina has experience working with young people who have substance use concerns and experiences with sexualized violence/exploitation, as well as with children and families. She has worked in government, non-profit, live-in, outreach, and clinical settings, and has recently joined a private practice in Victoria, BC. Alina is deeply committed to social justice in her practice and enjoys creating spaces where practitioners can explore what social justice means to them. Social justice work is often isolating and connecting with others who have a similar commitment is important for well-being and solidarity.
Listening as Attentive Relational Practice in Child and Youth Care