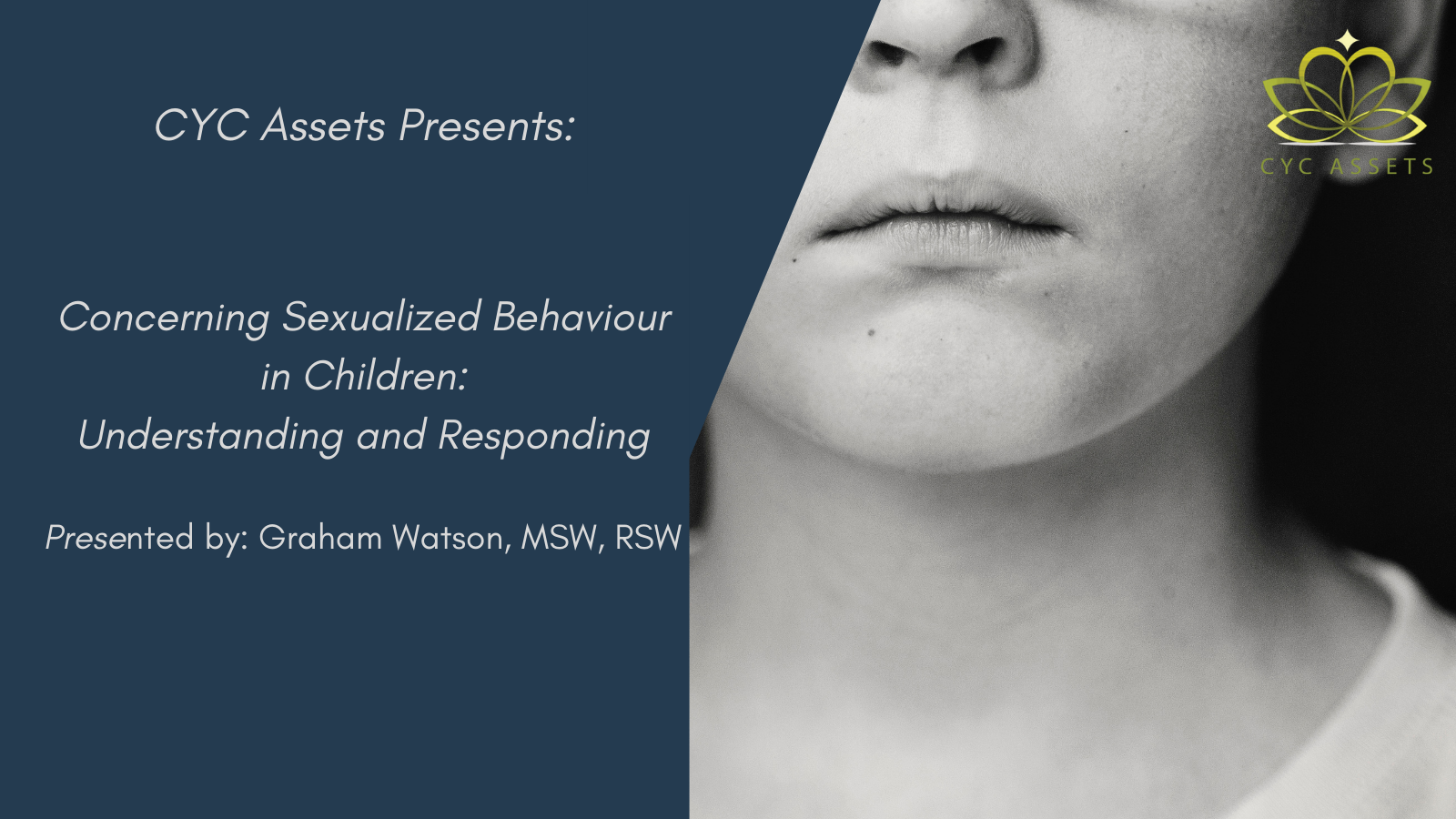 Webinar Description:
A practical webinar on childhood sexual behaviour, including information about prevalence and risk factors. Participants will learn to differentiate concerning sexual behaviour from "normative", less concerning behaviours. Participants will also explore specific ways of responding in residential and school settings. The presenter, Graham Watson, has 10 years of experience in the assessment and treatment of children concerning sexualized behaviour.
Learning Outcomes:
Create data collection plans that add clinical and social significance to your behavior support and development process.

Describe the theoretical framework of Applied Behaviour Analysis and how you can use it to strengthen your data collection practices.

List the two types of data collection and the five dimensions of behavior.

Identify the dimension of behavior and on which behavior to compile data.
 
Presenter Graham Watson MSW, RSW
Bio: Graham Watson, MSW, RSW is a clinical social worker in private practice in Peterborough, Ontario. He received his master's degree in Social Work from the University of Toronto. Graham has 10 years of experience specializing in the assessment and treatment of sexually harmful behavior in children/youth. He has worked with and trained under world-renowned clinicians and researchers in the area of youth sexual violence. His professional interests and background include Cognitive Behavioural Therapy, Mindfulness, Solution Focused Therapy, and sexual health.
Concerning Sexualized Behavior in Children: Understanding and Responding