CYC Assets Webinar Presenters
OUR PRESENTERS are carefully chosen to reflect various scopes of practice within the field of Child and Youth Care.
Our webinars are categorized by "Domains of Practice" as set out by the CYC Certification Board Click here Cyc Certification Board – Domains
Meet our Webinar Presenters
Travonne Edwards
MA, CYC, BA, CYC, Advanced Diploma CYC
Travonne Edwards is an experienced Child And Youth Worker with a demonstrated history of working in post-secondary education institutions. He is skilled in interdisciplinary collaboration, communication, time management, program development, and teamwork. He has a strong educational background, it includes; his Master's Degree focused in Child and Youth Care from Ryerson University, an undergraduate bachelors degree in Child and Youth Care from Ryerson University, and an Advanced Diploma from Sheridan College Institute of Technology.
 Deb Cockerton
BST, CYC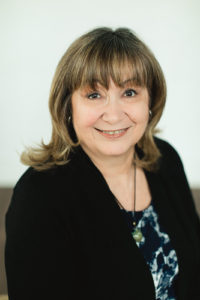 Deb has always worked as a CYC during her 40 years in the field in various settings such as schools, community, institutions, schools and group homes. Her background is in Behavioural Science, but she long ago adopted the philosophy of being a child and youth care practitioner. Deb is a part-time professor in the Child and Youth Care program at Fleming College in Peterborough, Ontario and has a private counselling practice as well as being the owner of Cyc Assets.Deb recently developed an app for the CYC field to track professional development (CYC Assets PD Tracker). She truly enjoys working with younger children and continues to develop and hone her skills in the field. Deb has presented workshops for fellow CYC's provincially, nationally and internationally and loves being able to connect and share in this great field. She is a member of both OACYC and OACCPP. In the summer, Deb gardens, camps and hikes with her dog Honey.
Nancy Marshall
MA, BA, CYC
Nancy Marshall is a school and community-based Child and Youth Care Practitioner in Toronto, Ontario, Canada. She has supported diverse young people on the autism spectrum for over ten years. Nancy recently completed her Master's degree in Child and Youth Care at Ryerson University with a focus on disability rights and autism. She looks forward to attaining a PhD in  Education to promote research in improving Special Education and life-long outcomes for young people with disabilities.
Karen B. K. Chan
MA, Equity Studies and Sociology
Karen B. K. Chan is a sex and emotional literacy educator in Toronto, Canada, with 20+ years of experience. She is trained in Creative Facilitation, Productive Thinking, Non-Violent Communication, and is a facilitator for YES!, which hosts intensive gatherings for social changemakers worldwide. These influences, and more, shaped her favourite ways to learn and teach: through stories, metaphors, diagrams, and things that make people laugh. She is currently working on a series of tiny books and videos about feelings and social justice. Her online course on Emotional Intelligence is slated to be released in 2018. Above all, BK is dedicated to having difficult conversations that are real, transformative, and kind.
Bios in progress….
Dan Thorne
Kaila McAnulty
Josh Davies-Bowley