Making the CYC Resume Work for You!
A webinar Presentation by Deb Cockerton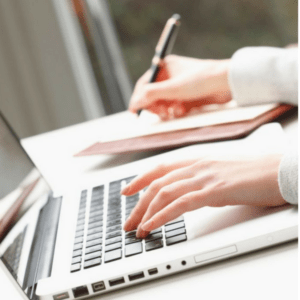 Date: TBA
Learning Level: Novice/Intermediate
Domains of Practice: Professionalism
Price: $50.00
Course Description
Write a resume that gets attention and helps you get the job you want.
Your resume is the first step through the door of your dream job, but the truth is most resumes don't get past the screening phase because they contain too little or the wrong information or they are not highlighting the skills necessary for the job being advertised.
In this webinar, you will learn how to write your resume to highlight your strengths in the CYC Domains of Practice, identify key areas CYC employers are assessing to determine if you are right for the job advertised, and how to structure your resume to get read and make it to the interview.
This webinar will:
Help you determine the job criteria or competencies your dream job requires.
Assist you to identify your skills and list them within the CYC Domains of Practice.
Teach you to read a job description and identify the qualifications required to excel at the position advertised.
Show you how to tailor your resume to the job you are applying for.
Provide you with an example of CYC resumes.
Examine the use of an e-portfolio for your resume, and how to structure it to highlight your experience and skills.
Look at how social media influences the interview selection process.
This webinar is designed to help you write a strength-based resume that will get your skills noticed.
Topics
Identifying the job you want.
What makes you different?
Deconstructing a job advertisement to understand what employers require.
Aligning job criteria or competencies to your skill set and the CYC Domains of Practice.
What to include, and what not to include on your professional resume.
Using an e-portfolio with your resume.
Resume structure and presentation.
Using social media as a professional.
Who should take this course?
If you are new to the employment sector or updating your resume for your next career move, you will benefit from creating a professional CYC resume that will help you 'land an interview'. If you are working in the CYC profession you will want your resume to highlight your Domains of Practice skills and knowledge.
Your Presenter:
Deb Cockerton BST, CYC

Deb Cockerton has been in the field of Child and Youth Care since 1978. She has experience in many CYC environments including institutions, school boards, hospital setting, and community agencies. Deb has a private practice and is a member of the faculty in the CYC Program at Fleming College. She is currently pursuing her MSc in Child and Youth Care Studies through the University of Strathclyde.
Deb is a member of the Ontario Association of Child and Youth Counsellors and the Ontario Association of Consultants, Counsellors, Psychometrists and Psychotherapists.
What can you expect from a CYC Assets Webinar?
CYC Assets' webinars are designed to resemble a workshop; expect to participate in activities, ask questions and actively engage with your facilitators and others attending the webinar. Each webinar is approximately 2 hours in length.
Prior to the webinar date, you may be sent an email with any pre-course materials your facilitator would like you to review to prepare. Many webinars will have material available for download to refer to as you participate. During the webinar, you will use the chat feature to interact with other participants and the instructor. You do not need a web camera to participate in our webinars.
At the end of the webinar, you will be provided with a list of resources including web resources, articles, books, and client resources that were discussed or referred to during the webinar.
To receive a certificate of completion you will be required to complete a knowledge assessment (KAT) and pass.
You will have access to the webinar for seven days, where you are able to email the webinar facilitator with any further questions you may have. We highly recommend you make every effort to attend the live webinar, however, if you are unable to attend, we'll send you a link to the recording. You will also have access for seven days following the live event and the opportunity to email any question you have to the facilitator. When you purchase access to a webinar it is intended for your personal use only. If you are part of a group or organization requiring access for multiple staff, please contact CYC Assets for group pricing at info@cycassets.ca
CYC Assets
CYC Assets was created to fill the gap in CYC professional development and offers domain of practice-based webinar topics helping you to build new skills, examine new research and methodologies, expand your knowledge in areas new to you, or to refresh your current skills. Continuing education is an ongoing process and essential to being a professional in this field. At CYC Assets we are committed to offering webinars, resources and other learning opportunities that are both cost and time effective.
Join us and be part of the collective knowledge that we can share with each other to advance our profession.
Deb Cockerton has been in the field of Child and Youth Care since 1978. She has experience in many CYC environments including institutions, school boards, hospital setting, and community agencies. Deb Cockerton enjoys both promoting the field to other professionals and supporting fellow Child and Youth Counsellors.
"Our relationship building with our clients is how we help to create change; by caring enough to support them and guiding them on their journey."
Cancellation & Refund Policy
Once your payment has been processed CYC Assets does not offer a refund. If you cannot attend the webinar live, we will provide you with a link to the recording.
If CYC Assets cancels a scheduled webinar for any reason the webinar will be rescheduled. If the webinar cannot be rescheduled your registration fee will be refunded in full.
Still Have Questions?
Email us at info@cycassets.ca