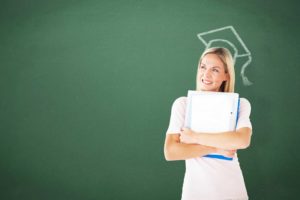 WHAT IS THE CYC PD AWARD?
The award is granted to an emerging practitioner in their graduation year to assist them with their continued education in the field of Child and Youth Care. The award gives the recipient access to 12 webinars, (a $600. value) in a two-year period, along with a $100. cash award.
HOW CAN I APPLY?
A link through your college or university CYC program will provide you with access to the submission form. You will be asked to write an essay about ongoing professional development and why it is important to the CYC practitioner.
HOW TO GET YOUR SCHOOL ON THE LIST
Each year, a new post-secondary institution will be added to the list of CYC educational programs that are supported by CYC Assets. If you would like to be considered for the upcoming 2019 award, please apply through the Contact Us form below.
Winner of the 2018 CYC PD Award
Dan Brunelle – Fleming College Child and Youth Care class of 2018
Dan is a graduate of the Fleming CYC Program in Peterborough, Ontario. Here is an excerpt from Dan's application:
"Child and Youth Care is a field of work that can look different on a daily basis. With an ever-changing milieu and the ability to work on the front lines of many different stages or settings, it is vital for a worker to continue to grow. The growth of a CYC, both professionally and personally cannot be overlooked and "pushed to the side" because it is these changes to our philosophy, intervention skills, supervision needs or reflective development and practice that continue to foster within a team-based setting. On-going professional development has a way to keep practitioners connected and up to date with each other."